Customer counter Covid-19 is the solution that allows you to control the number of customers currently in the shop. Counter offers counting the number of people entering and leaving the store, so employees know how many people are inside.
Number of people currently being in the store is shown on LCD display. You can set the limit of customers number. When this limint is reached sound and light alarm turns on. There is also possibility to set a voice alarm, which will communicate that the limit of entering people has been reached.
This sollution is perfect for shops whether standing alone or in shopping malls.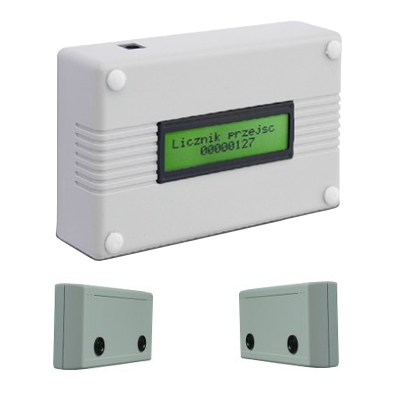 Attributes:
LCD display with current number of customer,
alarm when limit is reached,
counting in shops with multiple enters,
setting limit of customers in application online,
SMS/e-mail limit reached notification,
hourly, daily, weekly, monthly report.